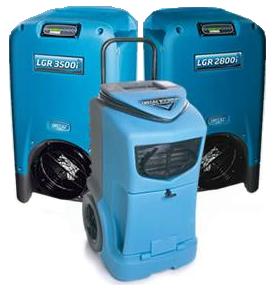 Dri-Eaz® Dehumidifiers
Designed to reduce humidity in enclosed structural environments by removing water vapor from the air.
Ideal for mold abatement and recovery/renovation projects.
Capacities range from 64 to 170 pints per day (AHAM).
With proper use, Dri-Eaz® dehumidifiers can help dry wet materials like carpet, carpet pads, floors, walls, building contents and more.