We Offer A Variety Of Portable Air Cleaning
Systems To Fit Any Application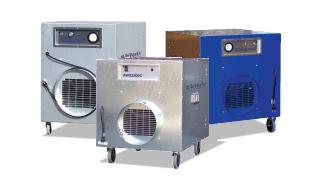 These are our most powerful, robust units available. Ideal for construction, remediation or abatement applications. With capacities ranging to 18,000 CFM and up to 99.99% filtration, if the job is big you will find the machine to match it here.
Our line of Portable Air Cleaners designed for use in hospital and other health-related environments meet the strictest standards for removal of sub-micron particulates and microbial contamination. All units feature fully variable air flow and UVGI lights for superior air purification.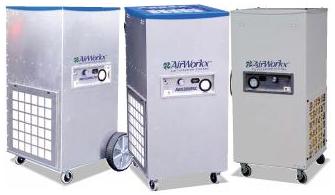 When size isn't all that matters Mid-America Portable Air offers a full suite of negative air machines designed to fit the task at hand. Vertical or horizontal, modular or stackable; if you have a specialty application, we have the machine you need.